An effective and efficient supply chain requires careful and thoughtful planning ahead of time. Because it is a highly complex process that requires many resources to be organized, any change can be critical to the success of the entire supply chain process.
Global changes, such as the COVID-19 pandemic, must have an impact on a company's supply chain management. The current time, like other moments in the past, has changed the habits of end consumers, and companies are required to be able to adapt quickly enough to not lose the trust of consumers and all employees.
How can companies not only survive in the face of radical change, but also manage it and seize opportunities to improve?
A key success factor is a company's ability to move from a lean-only approach to an adaptive approach: 
redesigning the supply chain according to the new logic, minimizing the risks that the logistics chain has offered for several years, using all innovative approaches.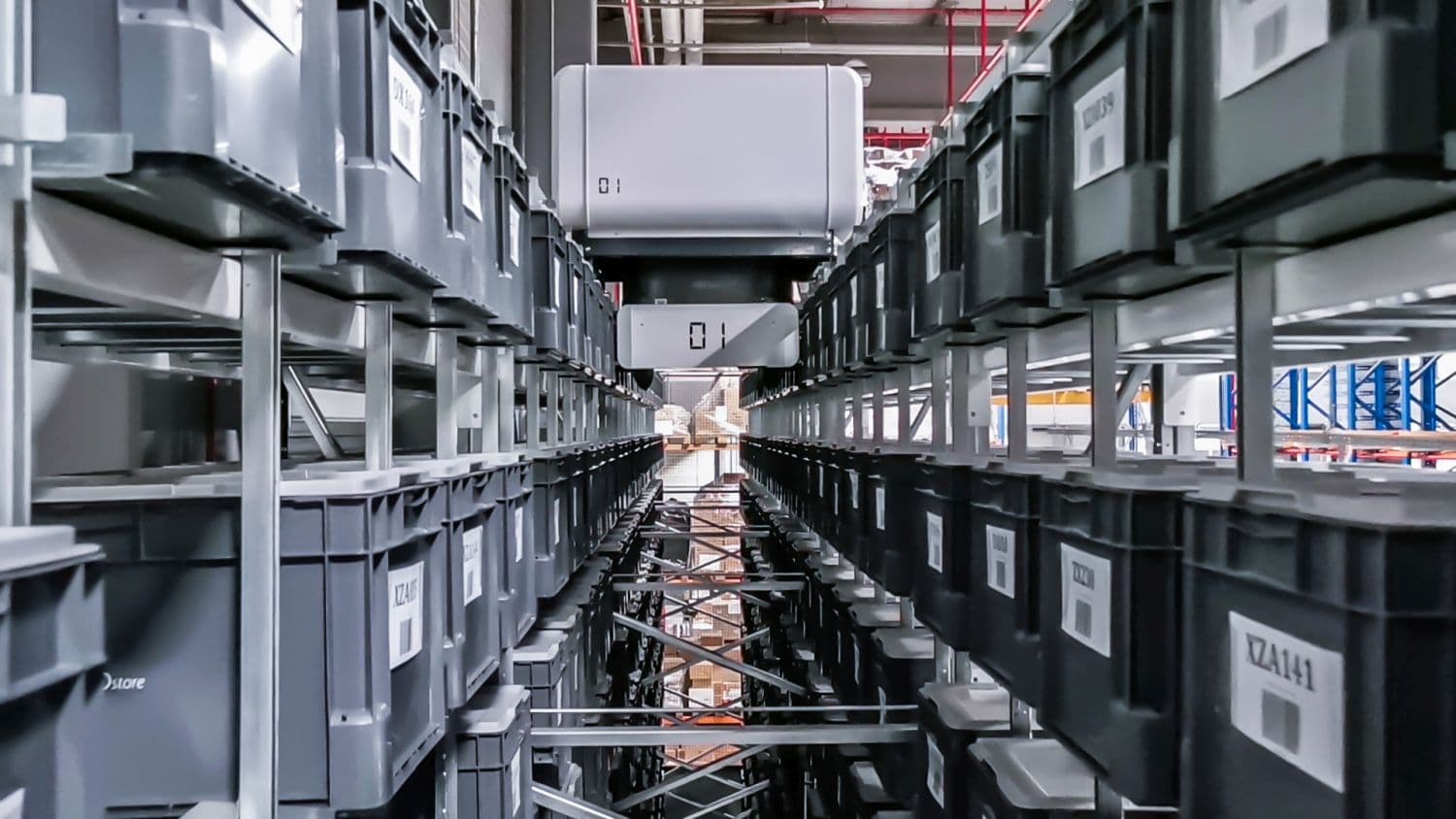 Key concept: redesigning the supply chain to be adaptive and resilient.
Adaptive approach: managing risk with greater speed and flexibility.
This assumes that the company is already operating according to clearly defined processes and is ready to redesign them to meet the needs arising from problems identified in the area (internal factors) or from economic and/or social shocks (external factors).
One of the first steps in this direction is transparent communication with all participants in the chain, a fundamental condition for the strategic planning of all production. Precisely because the supply chain is made up of different participants, in the face of sudden changes it is necessary to communicate quickly with all participants in order to adjust processes in the shortest possible time. And this will only be possible if there is a transparent exchange of information throughout the supply chain.
Secondly, we need to change our approach from a classic one based on maximum efficiency to a modern one based on flexibility. This is possible by using the pillars of Industry 4.0, such as the Internet of Things (IoT) and Big Data.
By using the Internet of Things, a company can easily obtain information on product traceability and process real-time data on distribution, sales or raw material price adjustments. Connecting machines and industrial plants to the Internet of Things is a challenge that will completely change the entire production process in the medium term. A hypothetical operation of an IoT-based approach of a fully automated enterprise and using the logistical principle of DIO (Direct Input/Output System) could connect all the main areas: offices, production, automated warehouses and public spaces.
In this case, vertical technologies will be central to the whole system: they will take care of the relationships between the different blocks through warehouse management software, managing the flow of people and goods. All of this will lead to a significantly improved supply chain if all the partners and suppliers involved are engaged in an organic and integrated way.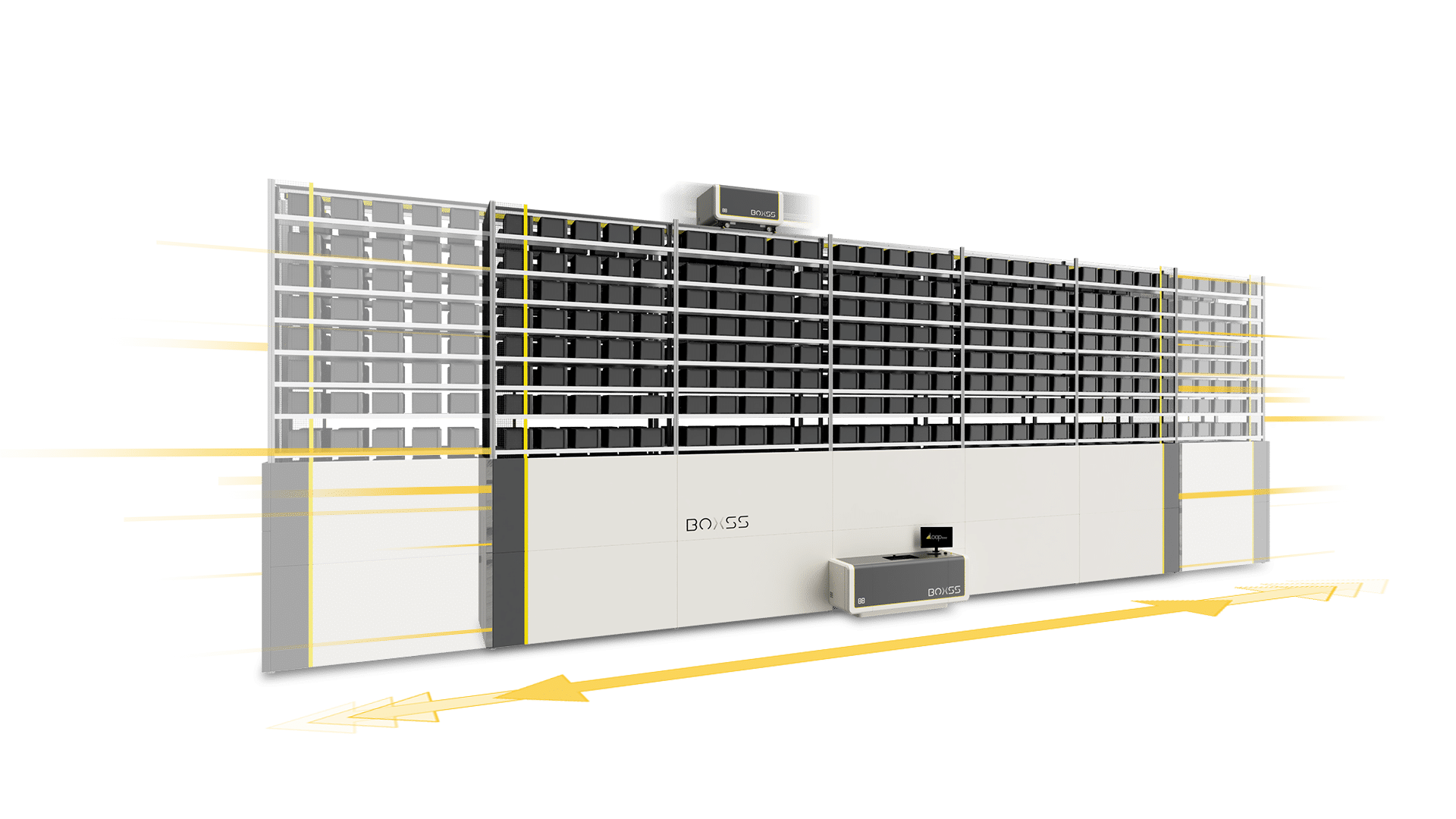 The solution that is the answer to the questions that arise is a fully automated BOxSS system. The combination of the most effective features of the stacker crane and the multi-shuttle system guarantees high warehouse productivity. BOxSS autonomous warehouse robots have the ability to reach any location in the warehouse.
As a company grows, lack of space for warehouse expansion can be a problem. By choosing a BOxSS system, you are assured of the scalability of your warehouse. Simply add another rack module to it. The system grows in every direction.
Back to proactive inventory for resilient logistics
Effective inventory and supply management helps reduce costs, improve customer satisfaction and increase productivity in any industry.
What's really important is turning the data gleaned from research into a quick and effective response to improve intralogistics. Making reliable forecasts is difficult, even for optimally managed companies. A concrete alternative is to maintain minimal inventory to deal with forecast uncertainty, even if some suppliers block this.
What steps should be taken to design a resilient supply chain?
Understand and analyze intralogistics

Mapping processes with suppliers and customers

Risk assessment

Manage risk

Take an adaptive approach

Automate your warehouse
What specifically needs to be done to change this approach?
The first thing to do is to move from a hostile relationship to a collaborative one with customers and suppliers. Visibility and transparency are essential: always tell the truth about the availability of a product and don't confirm delivery dates that cannot be met, just so the customer doesn't switch suppliers.
Above all, it is important to implement 4.0 automation systems that are able to protect the people who work for us and buy from us, as well as the environment in which we live and work.
Automation is already playing a strategic role today, and will play an increasing role in the future, in dealing with emergencies but also in day-to-day management.
The benefits of warehouse automation
It is no coincidence that automation has seen an upward trend over the past 10 years. Particularly in the warehouse, the transition from a man-to-commodity concept to a goods-to-man concept is happening through automation, which brings many immediate benefits. There are many automated storage and retrieval solutions in the warehouse, but scalable automated warehouses are easier to adapt to any manufacturing reality.
Their most obvious benefits are:
Increased productivity and efficiency    

Reduced picking errors      

Reduced production costs
By integrating picking support systems with automated warehouses, operators are guided through selecting the right products, significantly reducing errors and order preparation time. Increased productivity and efficiency in the warehouse is ensured.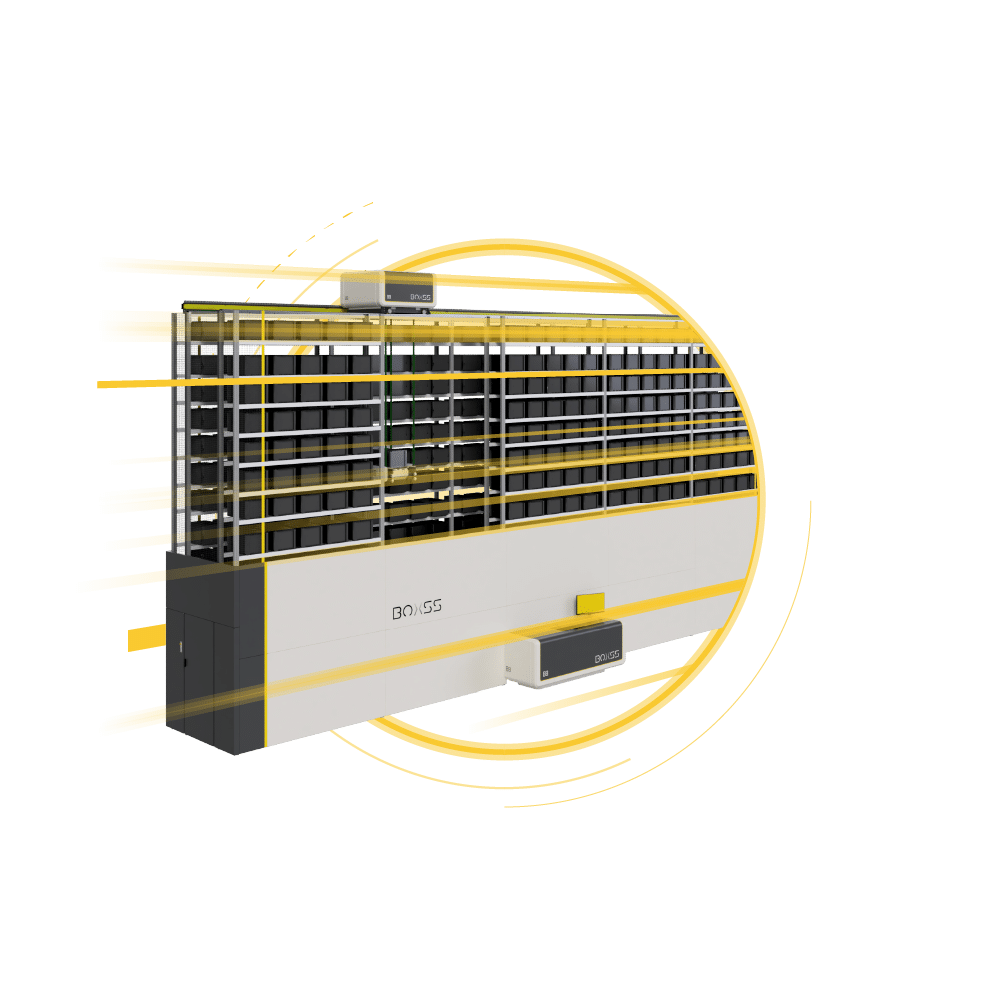 Automated picking, the ideal ally for adaptive logistics
Transparency and communication must help supply chain managers optimize all logistics processes, especially warehouse management and all related activities.
In particular, picking is the heart of the warehouse and for this reason is one of the priorities when optimizing processes. It is an activity performed in the warehouse in which goods are picked from storage racks intended for material storage.
Automated picking reaches a level of speed and efficiency that manual picking can never match. While there are ways to improve manual picking, automated systems are more efficient, especially in situations where multiple codes are handled and fast and error-free operation is required.