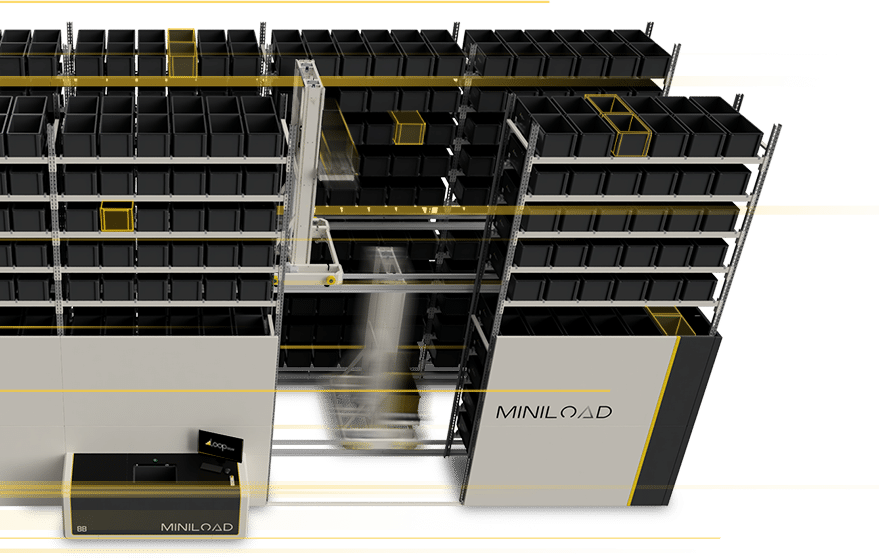 Miniload is a combination of the traditional functionality of the stacker crane with the modularity of the BOXSS system. . Our unic design allows to use several cranes on one track or on two levels. It results in high reliability and efficiency of the system.
EFFICIENCY AND RELIABILITY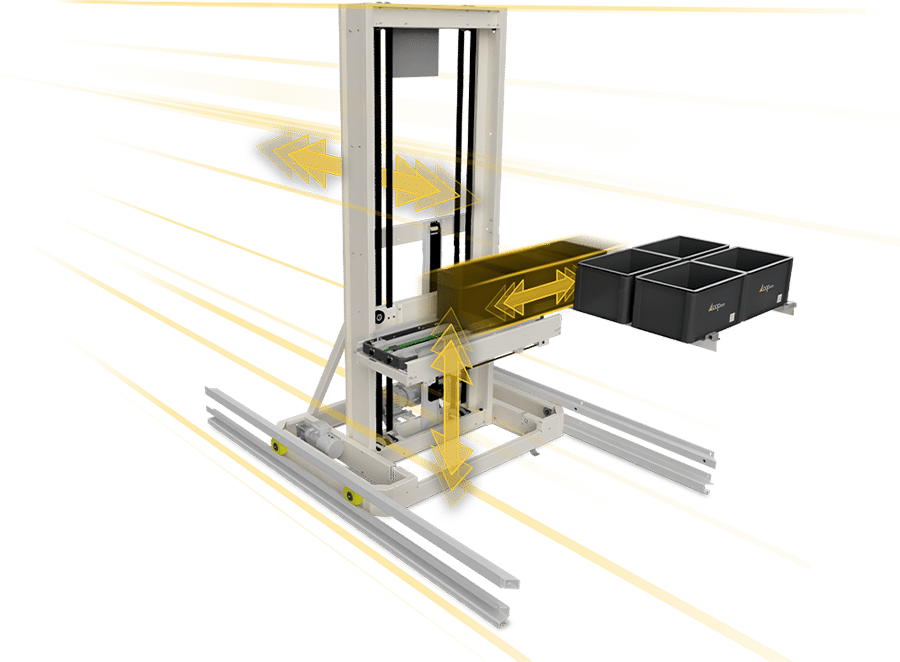 Miniload is an autonomous crane that can work alone or in a group. It supports racks up to a height of 3m / level. Thanks to its design, it can be installed on many levels. This solution guarantees very high efficiency and reliability of the system.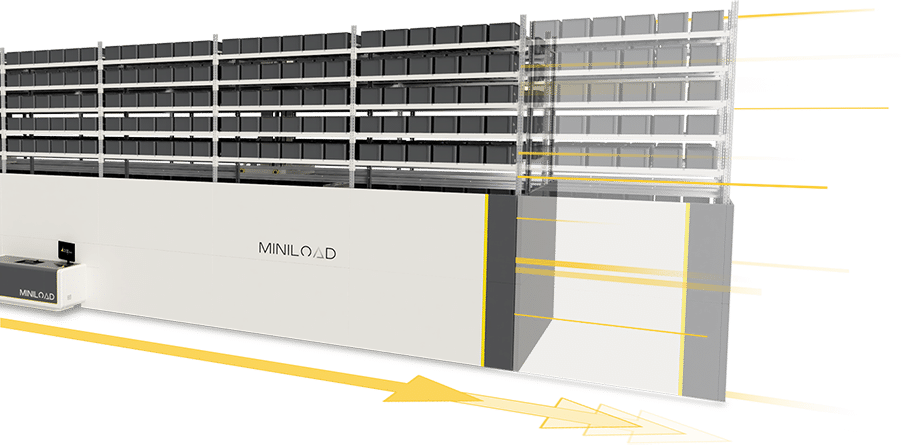 Design of the miniload's rack allows for a large capacity with relatively small dimensions. The primary advantage is multi-level structure. It allows for simultaneous operation of miniloads on two levels.
The rack is also a track for the miniload and does not require any special floor preparation.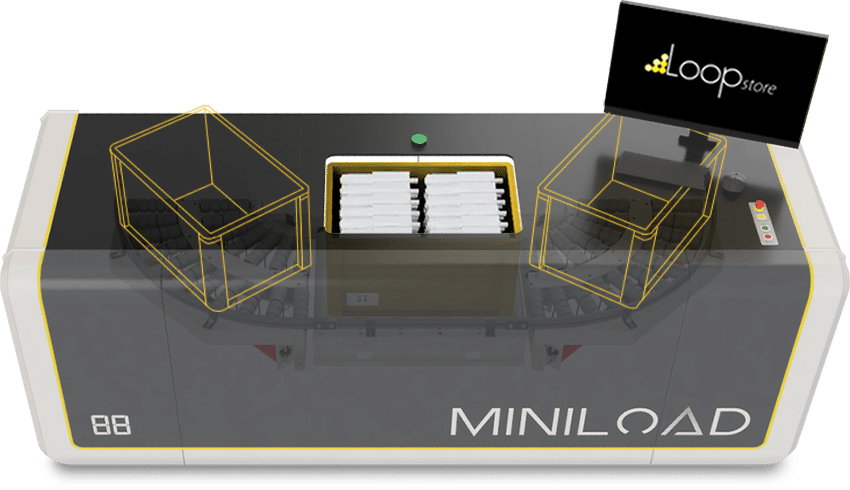 A place of warehouse service where the operator has direct access to the containers in order to fulfill an order or to replenish stock.
Working Station is adapted to use in logistics centers and in an industry.
AND AJUST WAREHOUSE CAPACITY TO YOUR NEEDS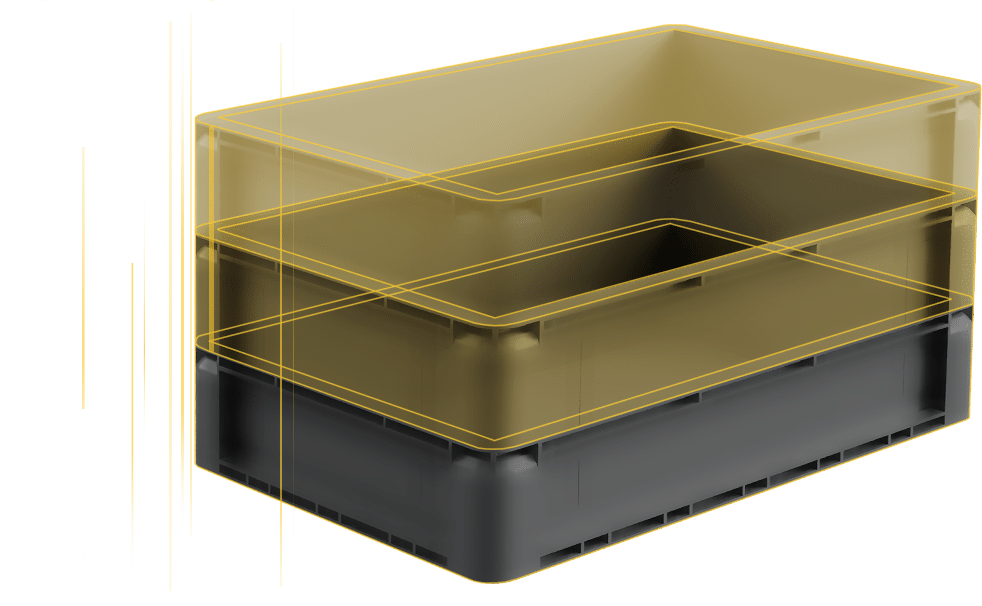 The capacity of the storage system determines the dimensions of the containers. The maximum load of one container is 25 kg, and their dimensions are:
Length: 600 mm
Width: 400 mm
Height: 120, 220 or 320 mm
ONE SYSTEM, MANY POSSIBILITIES
CHOOSE THE HEIGHT TO YOUR NEEDS
Miniload is a modular solution with a basic height of 3 m. To ensure greater capacity, it is possible to use stacker cranes on two levels.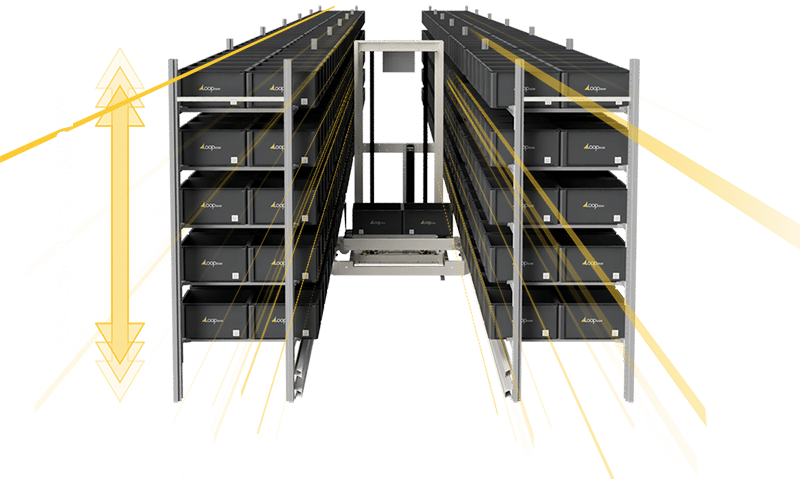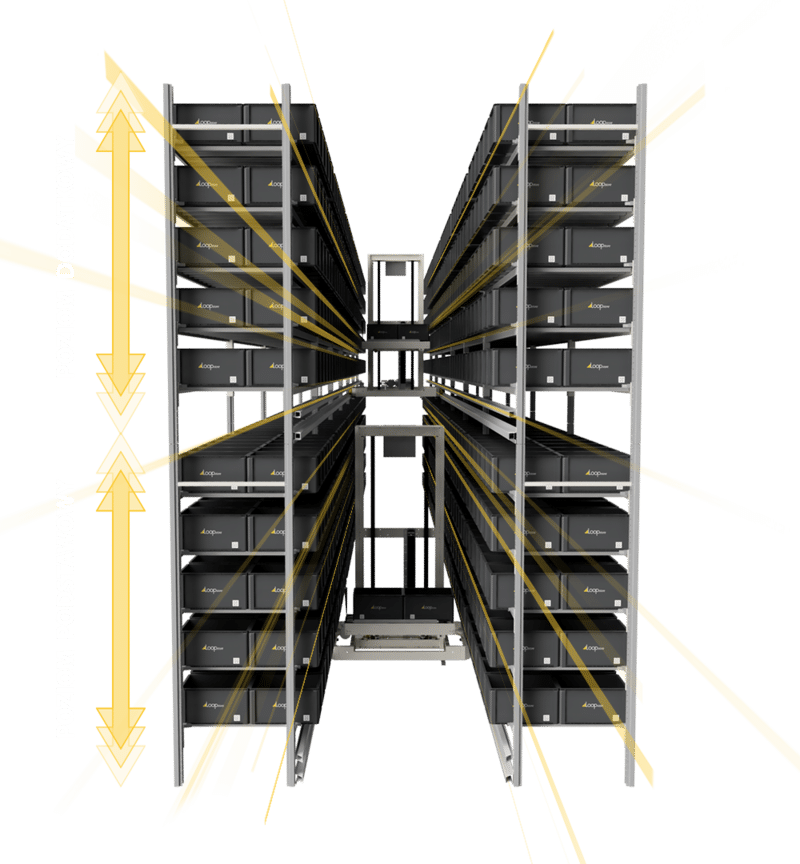 CHOOSE CAPACITY AND PERFORMANCE TO YOUR NEEDS
Miniload is a scalable system. Its great advantage is the possibility of expansion along with the development of the company. To increase efficiency, you need to add more miniloads. To increase capacity additional racks should be added.


CHECK REFERENCE PROJECT PHOTOS