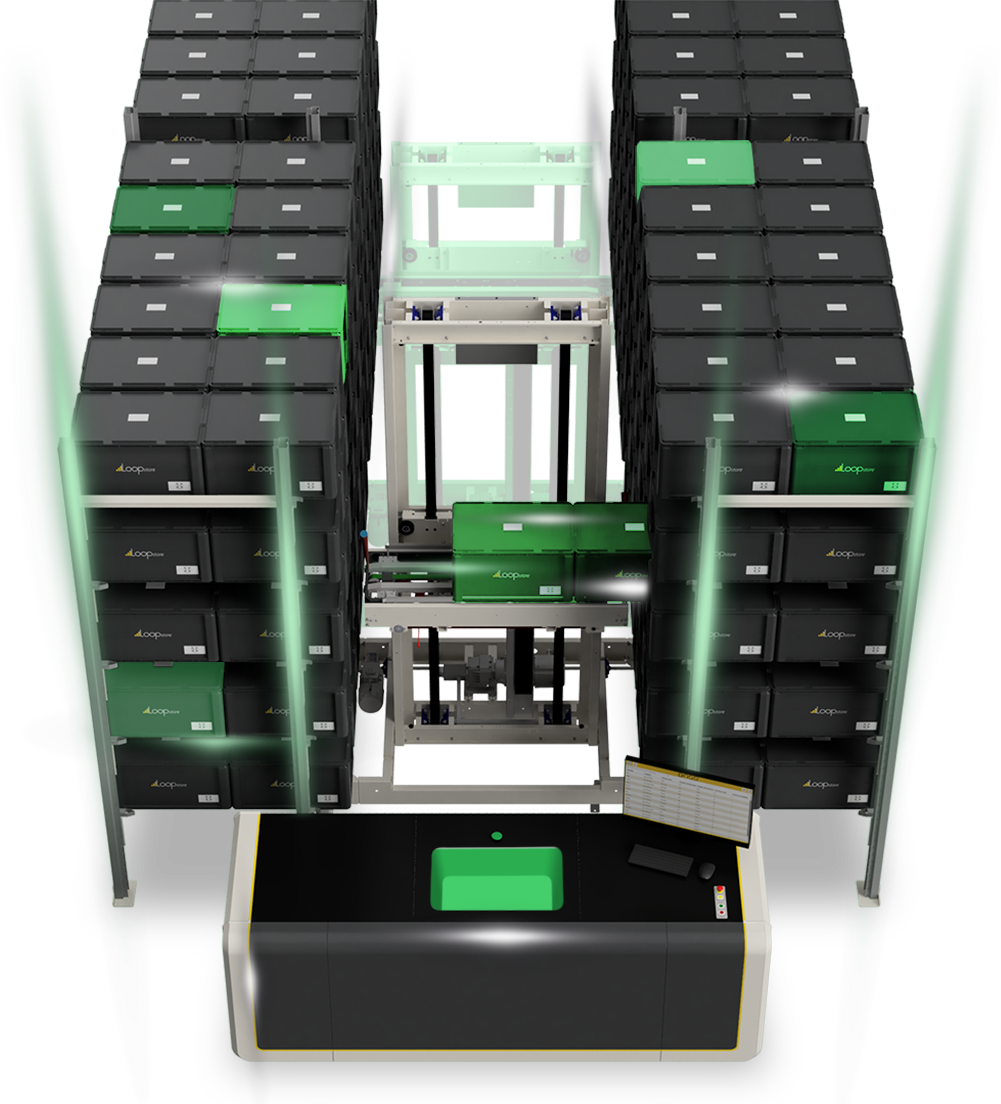 Rapidly developing e-commerce require new solutions combining online and stationary sales. The leaders are click & collect services and last mile deliveries. For this type of service we created a self-service warehouse that allows picking up and returning goods in a stationary manner.
The device can operate around the clock and is the fastest, most efficient and safest customer order handling solution. The self-service warehouse is designed to optimize warehouse space. At the back room the greatest loss of space and time is spent for searching of goods. Thanks to our warehouse, you will gain more space, you will have control over the goods, and you will be able to devote the saved time to customers.
ADJUST THE SIZE TO YOUR SPACE
The warehouse can be adapted to the existing space. It has modular structure therefore it can be expanded at any time.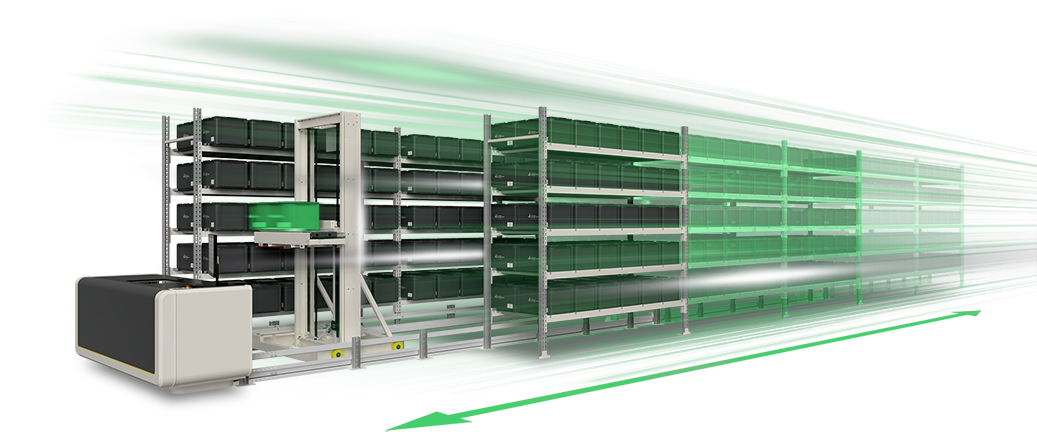 The capacity of the storage system determines the dimensions of the containers. The maximum load of one container is 25 kg, and their dimensions are:
Length: 600 mm
Width: 400 mm
Height: 120, 220 lub 320 mm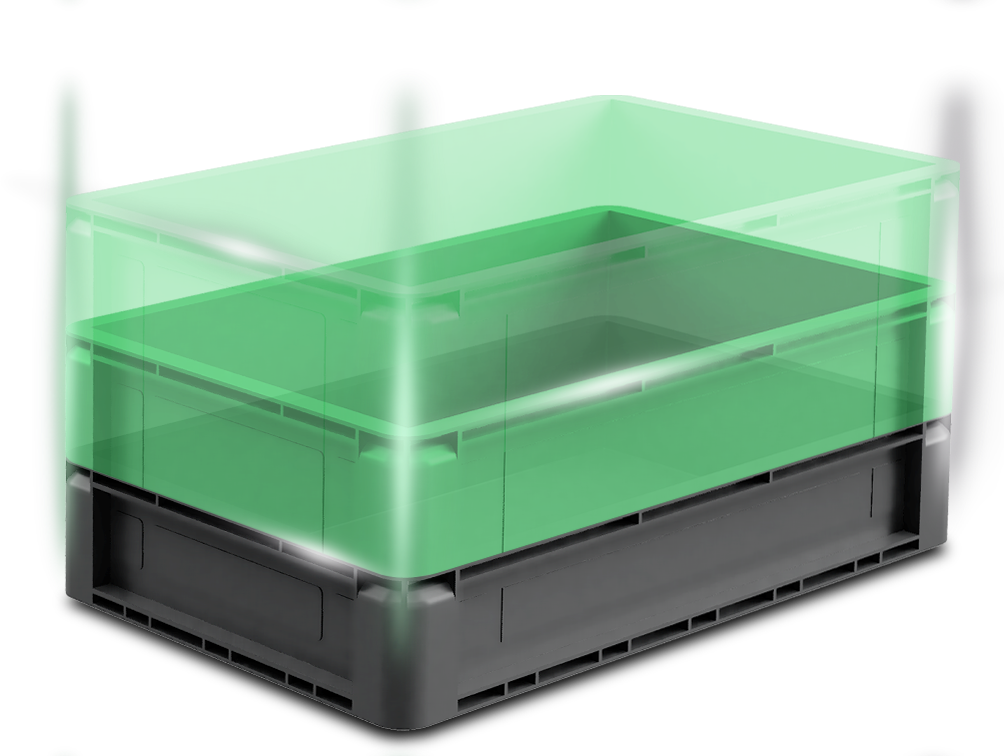 Average container access time
CHECK REFERENCE PROJECTS PHOTOS