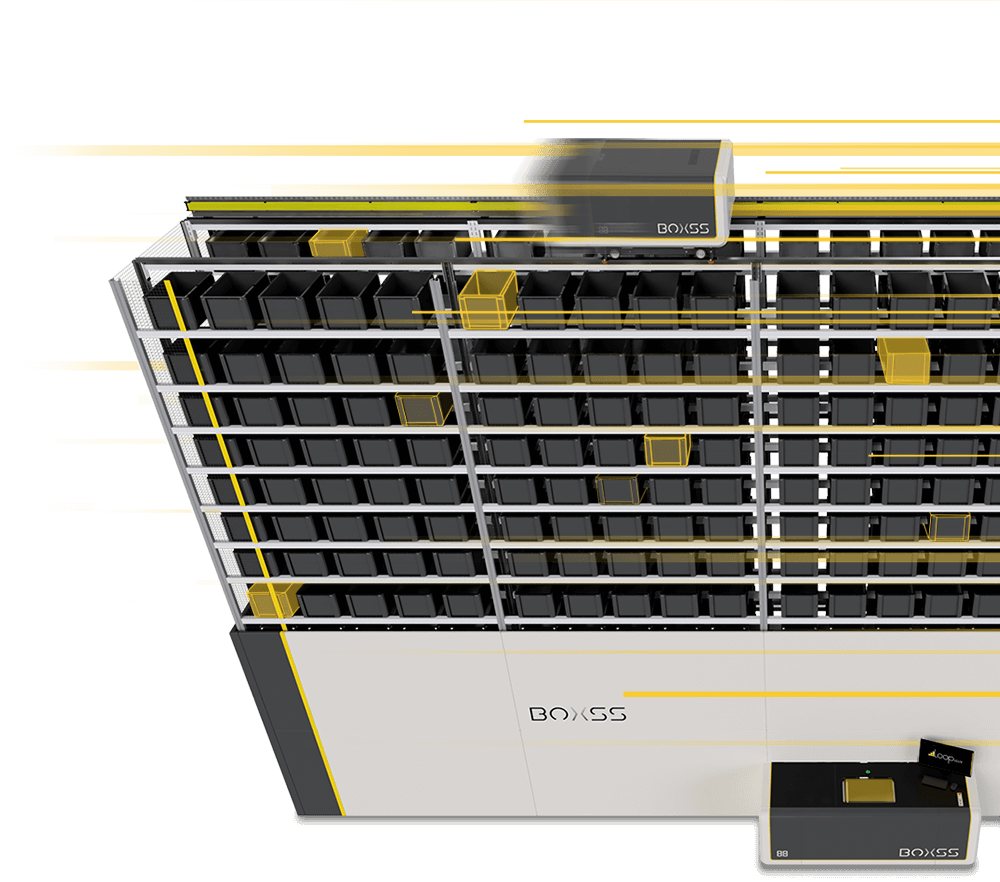 BOXSS is a fully automated system with autonomous robots - witch are the core of this systemt. Our solution combines the best features of the miniload and the multishuttle system. It ensures high efficiency, direct access to containers and system scalability.
THE CORE OF THE WAREHOUSE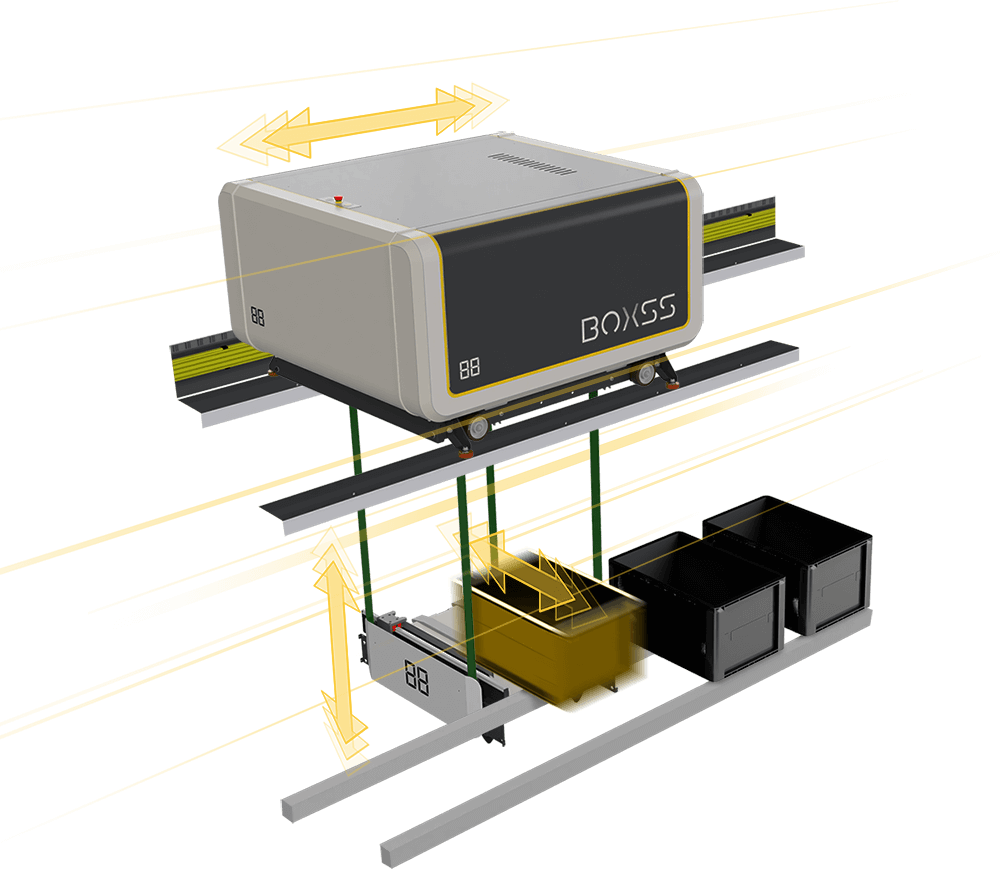 BOXSS robots are autonomous and radio-controlled devices. They move around the top of the warehouse. They have a gripper that can be lowered into the rack to pick up the container. The robot gripper can move along the entire height of the rack. It has direct access to any location in the warehouse.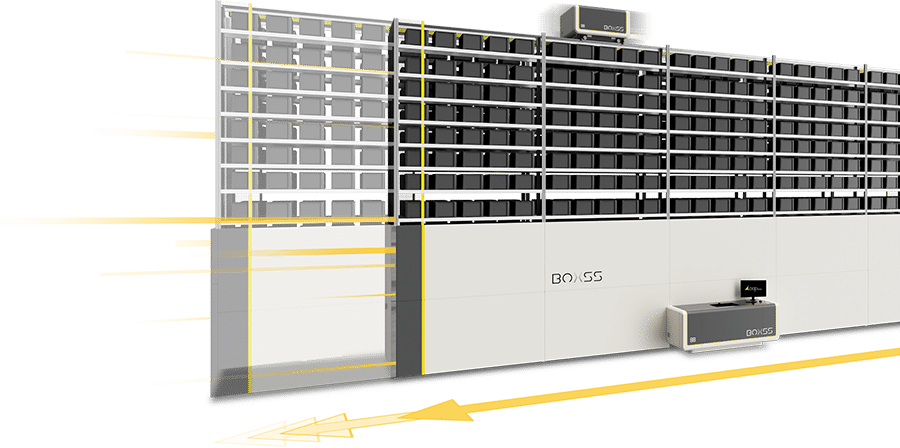 The rack is an integral part of the BOXSS system. It is also a track for robots in the horizontal and vertical axis. The racks are secured with a casing. The entrance to the warehouse is authorized therefore we secure goods against uncontrolled access and safety of handling.
The system is modular and scalable. To increase the capacity, just add more rack modules.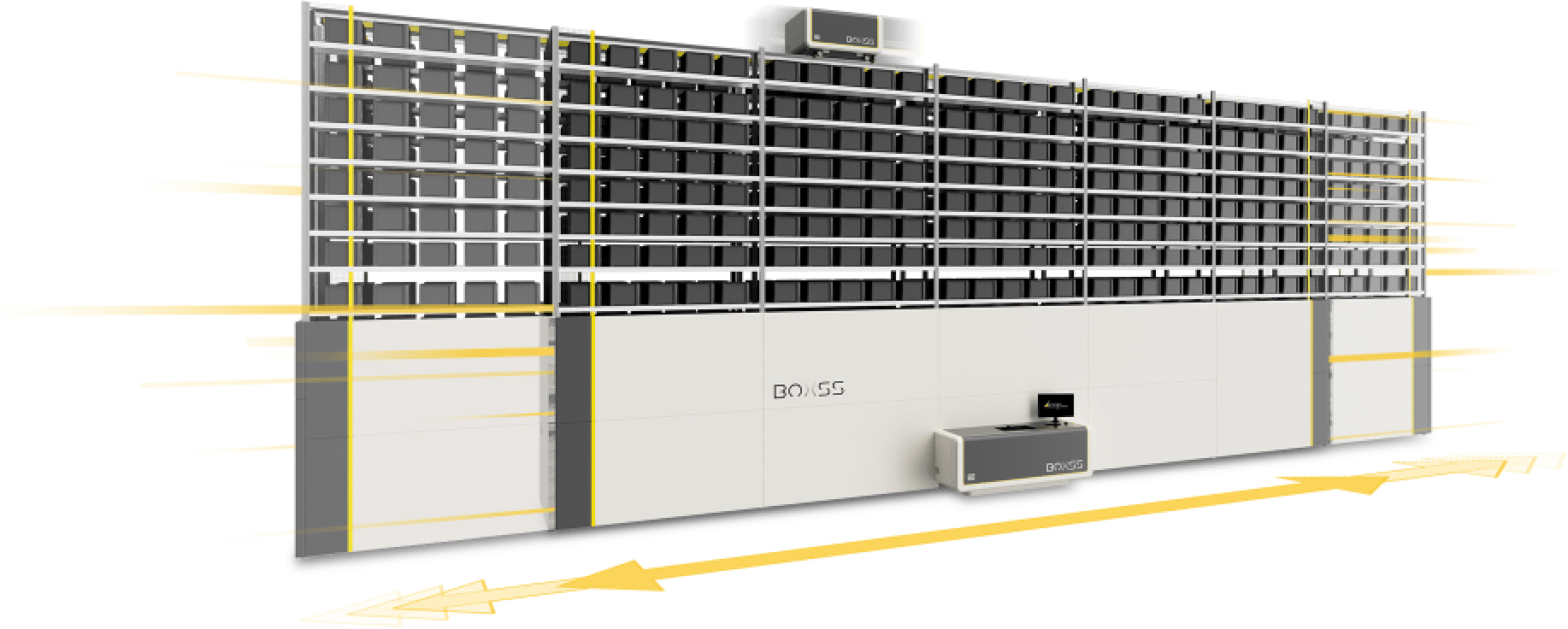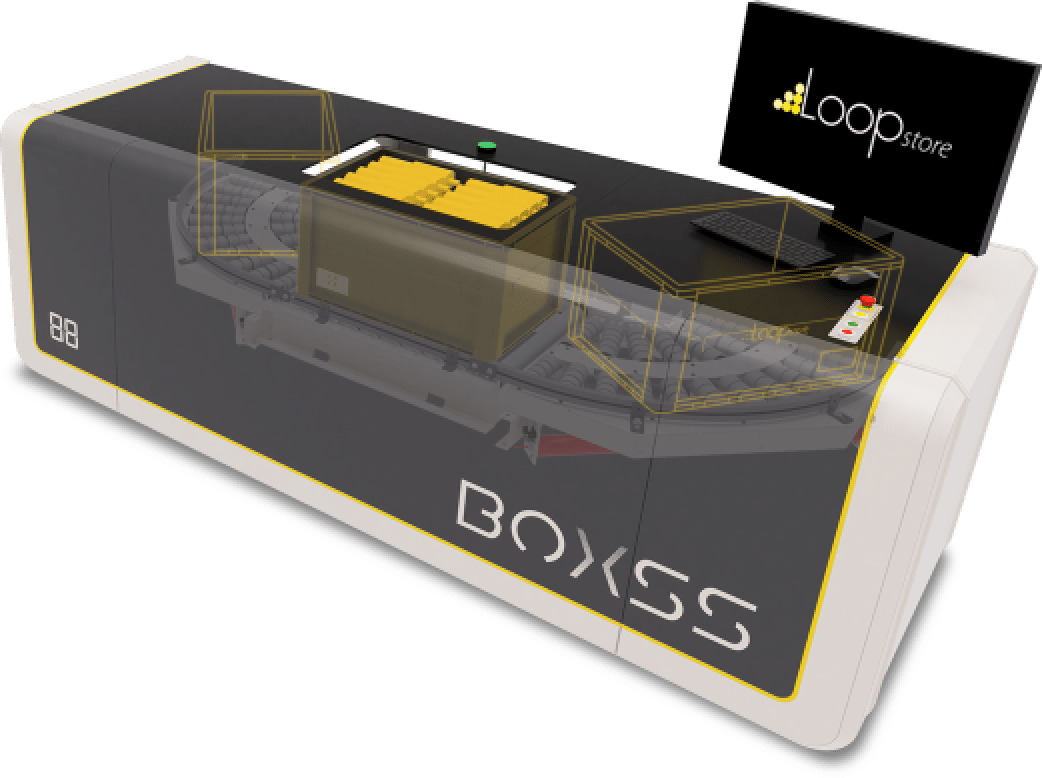 A place of warehouse service where the operator has direct access to the containers in order to fulfill an order or to replenish stock.
Working Station is adapted to use in logistics centers and in an industry.
AUTOMATIC OPERATION OF THE LID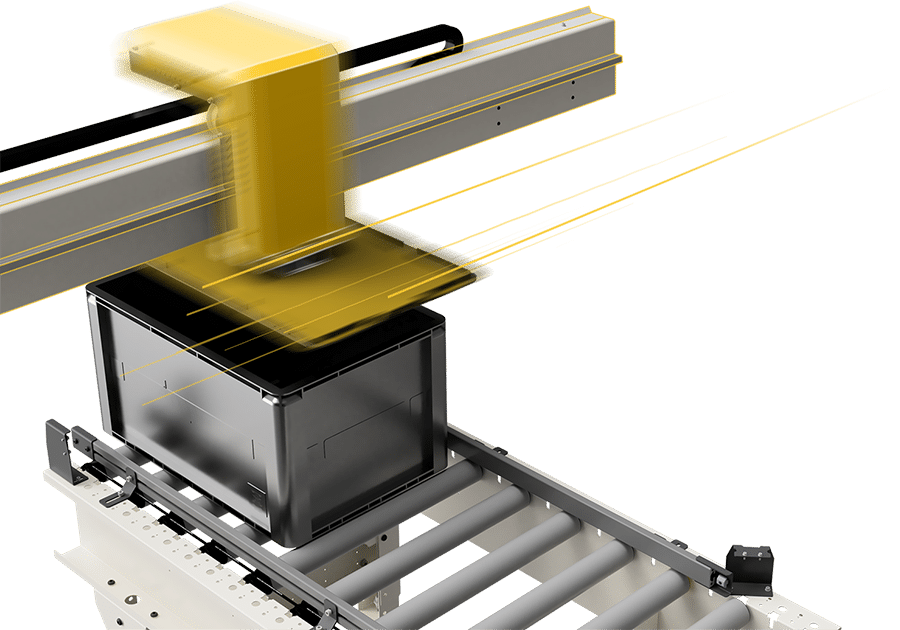 The BOXSS system is adapted to handle containers with lids. This option increase fire safety and maintain the cleanliness of stored goods.
An integral element of BOXSS is the applicator, which ensures that the container is opened before entering the service station (the operator receives an open container and closes it when returning to the warehouse)
AND AJUST WAREHOUSE CAPACITY TO YOUR NEEDS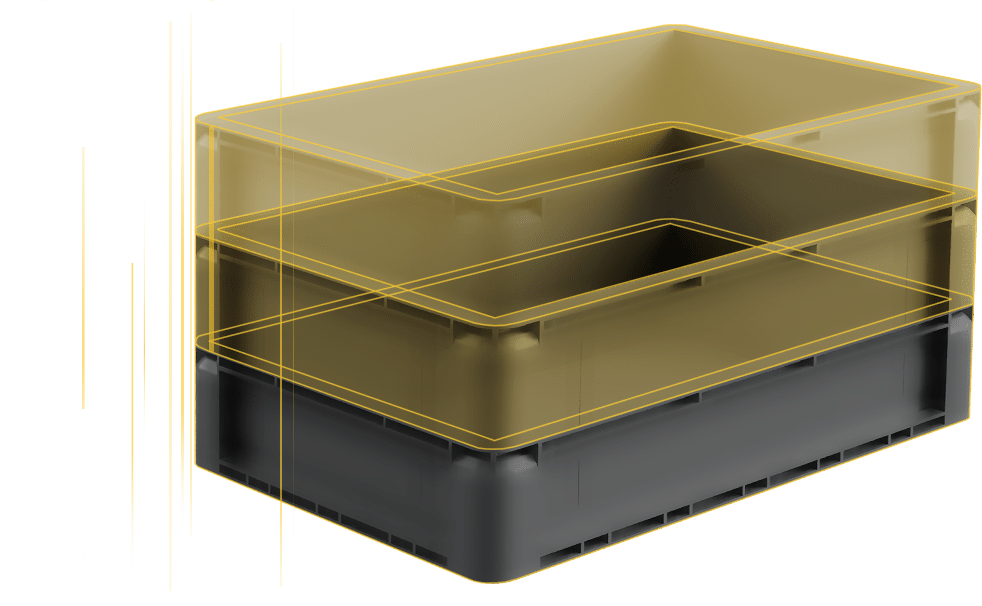 The capacity of the storage system determines the dimensions of the containers. The maximum load of one container is 25 kg, and their dimensions are:
Length: 600 mm
Width: 400 mm
Height: 120, 220 or 320 mm
ONE SYSTEM, MANY POSSIBILITIES

The BOXSS system is modular and very flexible.Its great advantage is the possibility of expansion along with the development of the company. To increase efficiency, it is enough to add more robots, and to increase capacity, additional racks should be added.


Thanks to the top-down service, we can build the system overhead without interfering with the plant infrastructure. Such a solution reduces the costs of space adaptation and allows for efficient management of every square meter of the warehouse.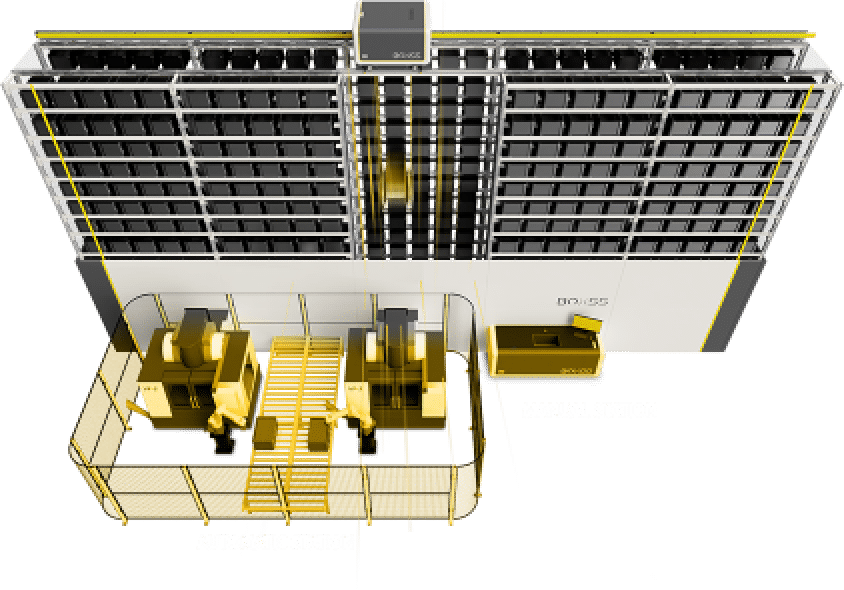 BOXSS robots deliver products directly to manual and automated stations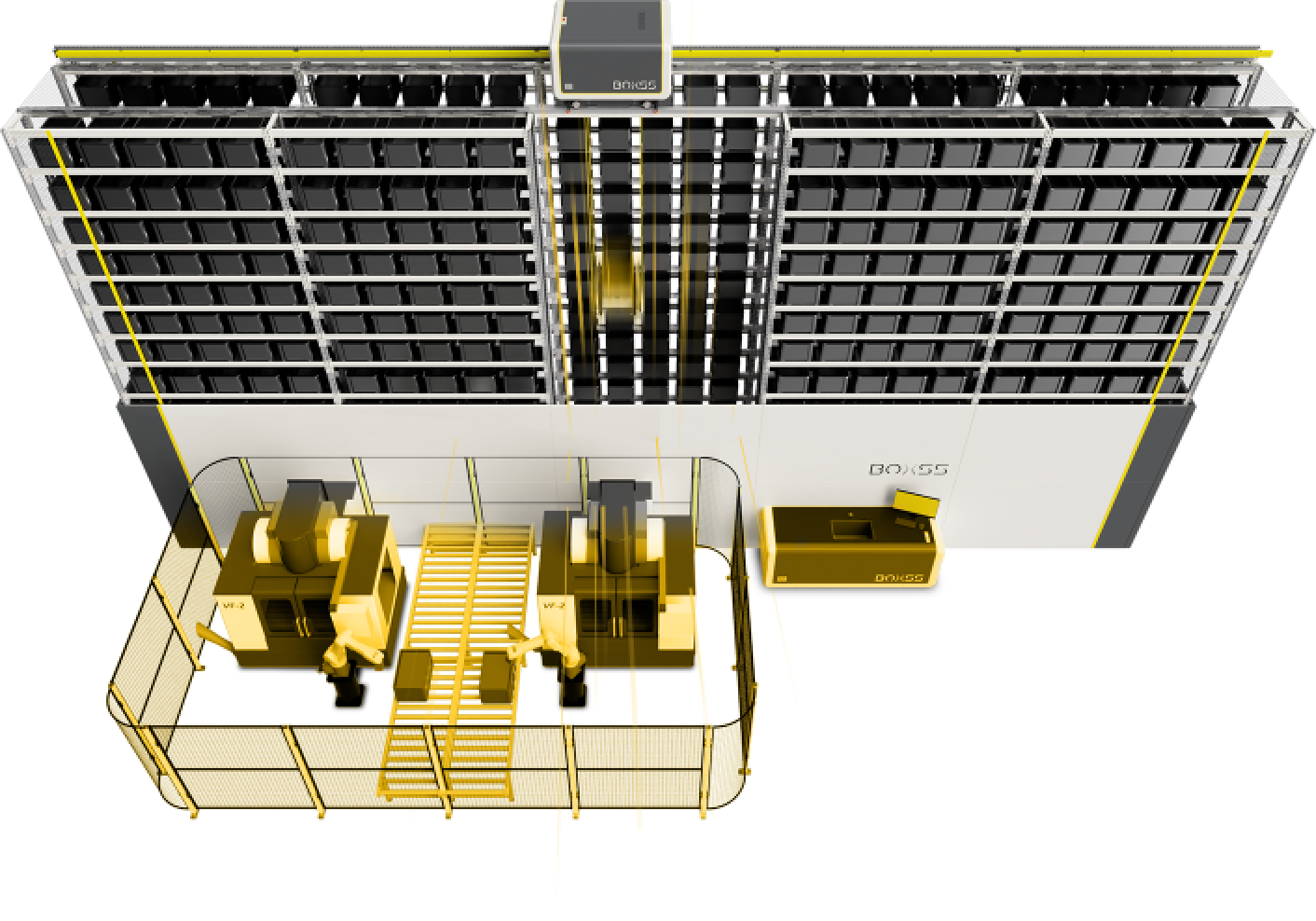 CHECK REFERENCE PROJECT PHOTOS